Talking Abortion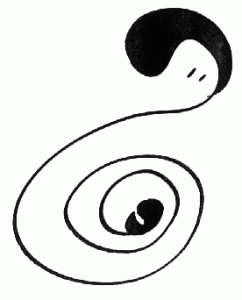 TALKING ABORTION
Forty-minute Solo Play
Eight Women
Share Their Views on Abortion
Abortion! The very word evokes the strongest feelings, the most intransigent responses. Whether pro-choice or pro-life, there is no compromise. What is the source of these attitudes, so fervently embraced whichever side is taken? Indeed, attitudes are as varied and diverse as the women themselves. In attempting to understand the abortion issue, Miriam Reed interviewed women from many walks of life to learn how they felt about abortion. Talking Abortion relates what seven of them had to say.
Leena: "I was in a relationship that was going nowhere. I have no regrets."
Kate: "Do I regret my three abortions? Yes, mentally, physically, spiritually, I regret them. It's just something that never leaves."
Anna: I really thought about having this kid, but it kept coming to me: It was the wrong situation. It kept coming up. This is not right. This is not right for the child."
Dorothy: "Abortion is killing, and we have to stop this killing, the murder of millions and millions of people."
Vicky: "It was illegal at the time, but her parents had money and they sent my friend to Puerto Rico. She was always very grateful that at age sixteen she did not have to bear a child."
Esther: "Horrible! I never understood what a women does to the baby when she have an abortion, but now I know. It is horrible! All abortion should be outlawed."
Barbara: "Abortion is not the issue. For whether men decide that women may have abortions or whether men decide women may not have abortions is just another way of keeping women preoccupied and out of touch with their own power."
Mary: "I am a Presbyterian of deep faith, and I feel that the life that's here takes precedence over the potential life of the fetus." 
WHAT OUR AUDIENCES SAY
FROM: Mohegan Colony Association Storytelling Festival – 
August 28 2003
Dear Miriam, 
Both the Festival and I want to thank you for the marvelous contribution your one-woman pieces Talking Abortion made to this years' event.
Abortion has been so demonized and so misunderstood. The range of attitudes and the variety of feelings that you brought to the stage makes clear how private, personal and individual is the experience of abortion.
We received many wonderful comments about your work. Thank you for a brilliant performance. We look forward to your return to the Festival in 2004.
Best regards,
(Signed) Ellen Monten, Co-Producer MCA Festival 
PO Box 24 Compound, New York 10617